THEY SAID, "DOUBLE CHIN IS A FATALITY". WE SAY, "NOT ANYMORE!" 🤩💪👌
The Double Chin Eliminator is the perfect way to help you get rid of your double chin and make you feel confident about the way you look. 
Based on the principle that exercising regularly can help you strengthen and tone the muscles in your body, the Double Chin Eliminator benefits your body through resistance workouts that stimulate your neck muscles, helping them develop strength over time.
The up and down motion of the exerciser tones the fat and loose skin on the chin and neck, effectively exercising the involuntary chin and neck muscles, contributing decisively towards the improvement of the appearance of the upper neck area.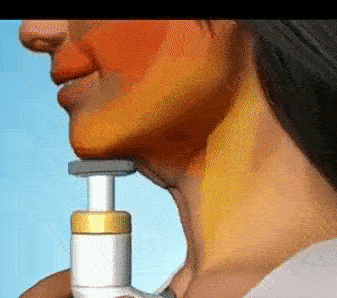 FEATURES:
Uses progressive resistance:

 

to gently firm underlying muscles of the neck and tightens the skin at the same time.
Three Level Coil Resistance:

 

With three different strength springs, the Neckline slimmer is suitable for beginners and advanced toning, produce a different massage effect.
Reduce Double Chin:

 

The neck exercise can eliminate the double chin and excess fat in your jaw as you stick to use it, and make your chin more beautiful.
Safe and Affordable:

 

No pain and no expensive surgery, the Double Chin Eliminator helps you shape a perfect face type in a natural safe way, suitable for both men and women.
Portable and Compact:

 

With the compact design and travel bag, the neckline exerciser is convenient to be carried.
In just 2 minutes a day for a few months, you will see surprising results. Massage your neck and chin, meanwhile will make slim your neck!
Click the 'BUY IT NOW' Button to secure yours today!

*Very Limited Items Remaining In Stock! Not sold in stores*

100% Money Back Guarantee